We are extremely proud and excited to share the news that Addison Project have been named Engineering Firm of the Year 2023 at this years NEPIC industry awards.
The NEPIC Annual Awards celebrate the outstanding achievements of the companies and individuals who make up the chemical-processing industries in the North East of England with a dinner and ceremony  at Hardwick Hall, Sedgefield.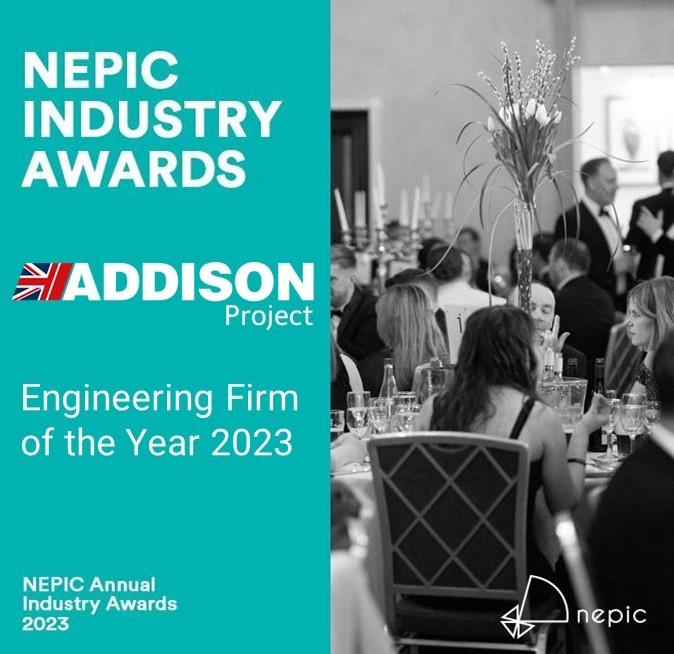 Steve Davies, Managing Director of Addison Project said "We are incredibly proud to have won this award.  It is testament to the fantastic work that each and every member of our highly skilled team carry out every day and the manner in which they do it. They truly deserve this award and recognition. "
Marcus Addison, CEO commented, "winning such a prestigious award as the NEPIC Engineering Firm of the Year 2023 award means such a lot to us all and will positively contribute to, and support, our growing reputation in the North East and UK wide.
"As a group we have purposeful growth strategies in place to become one of the UK's leading engineering service providers, built on a foundation of providing excellent customer service, through positive and proactive behaviours and providing the best solutions to meet our client's challenges. We have been able to clearly showcase our business excellence to the judging panel right across the engineering sector and have demonstrated innovative and timely solutions to engineering problems and 'best-in-class' project delivery performance. To have this recognised in such a way and witnessed by some 450 industry leaders on the awards night is a real achievement."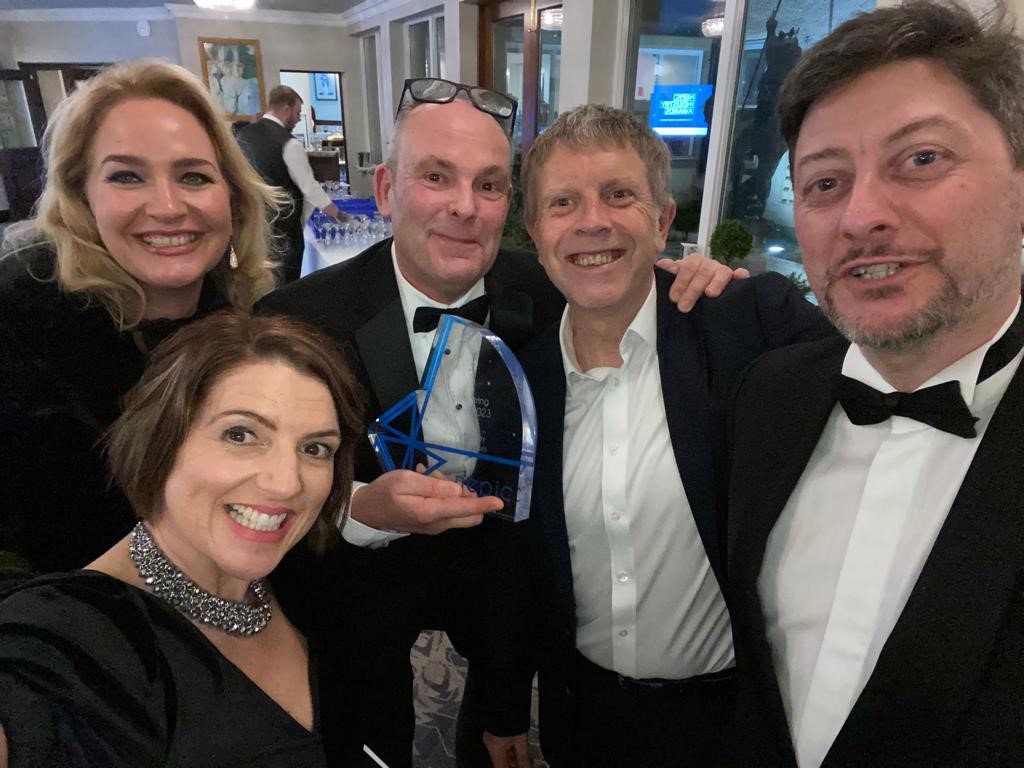 On entering this award we were asked to nominate a local school in the North East who would receive a £2000 donation from us if we won, in order to fund a science related project. The beneficiary school chosen was St Francis of Assisi, Stockton-on-Tees so they are also delighted and will be presented with this prize in due course.
The night before the NEPIC awards saw us attending the Chemicals Northwest industry awards at the Hilton hotel in Manchester, also as finalists in the Engineering Firm of the Year 2023 award category! We didn't come away with the trophy on the night but a fantastic time was had by all and a real sense of achievement on reaching the finals in this category was felt all round.
As a group, Addison are on an upward trajectory with purposeful strategies in place to achieve growth whilst also delivering on our ambitious but very important commitment to our Net-Zero targets.
Marcus added, "Sustainability is very important to us here at Addison. Not only are we focused on reducing our carbon footprint on our journey towards Net-Zero with initiatives including reducing energy waste, we are also increasing our own self supply of electricity with solar on every available roof-space and installing solar canopies and charging ports for our expanding fleet of electric vehicles."
These award events highlight that as a group we are meeting and exceeding expectations in our field so a huge thank you to each and every one of you and long may that continue.